Endoscope Repair, Endoscope Repairs, Endoscopy Repairs, Olympus Repair, Pentax Repair, Fujinon FujiFilm Repair, Repair Endoscopes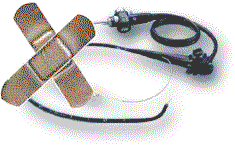 We repair most Olympus, Pentax, Fujinon, FujiFilm, Endoscopes and Endoscopy Equipment
Our Specialty are Olympus Small Diameter Scopes:
BF- CYF- LF- etc.
and all Fujinon FujiFilm Videoscopes!
Veterinary Videoscopes Olympus 3 Meter Equine Gastroscopes Repairs!
Also we repair all Medical and Veterinary Portascope LG-200 Aohua and Kingwei Videoscopes, Three in One MIGS, General Tools, Jin Mao ICPW Video Borescopes - Articulating Scopes, Probes, Control Handles and LCD monitor replacement!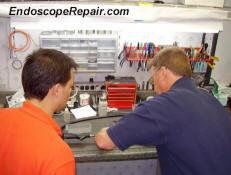 ENDOSCOPE REPAIR TRAINING COURSES!
> SHIP REPAIRS TO:
Endoscope Repair
501 Village Green Parkway West No. 8
Bradenton, FL. 34209 USA
PLEASE INCLUDE THIS FORM:
click here for : repairform.pdf

1-800-363-6726
+941-209-8276 SMS Text WhatsApp
repairs@endoscoperepair.com
Please read our legal page before using this site.
We sell New and Used endoscope parts and are not associated or affiliated with Olympus® Inc., Pentax® Inc., Fujinon® Inc., Machida®, Wilson-Cook® Inc., Storz® Inc., ess® Inc . Portascope Inc
Olympus Pentax Fujinon Endoscope Repair Total Repair Express EndoscopeRepair EndoscopeRepairs Endoscopy Repairs EndoscopyRepairs Borescope Repairs Industrial Scope Repairs endoscope parts EndoscopeParts Endoscopy Parts EndoscopyParts Air Water Nozzles Boots Cones Light Guides Insertion Tubes Bending Rubber Sheath insertion tubes light guide bundles endoscope parts EndoscopeParts Air Nozzles Boot Extenders Light Guides Insertion Tubes Bending Rubber Sheath Angulation wire Bending Mesh Bending Sections C-Covers CCD CHA Bending Sheaths Biopsy Channels Endo Liners Suction Channel Coil Pipes Stress Boots Boot Extenders Freeze Frame Buttons Light Guide Bundles Insertion Tubes Examination Tubes Gastroscopes Colonoscopes Sigmoidoscopes Bronchoscopes Nasopharyngoscopes EndoscopeParts Endoscopy Repair Fiberscope Rigid Endoscope Biopsy Forceps Endoscopie Endoskope Endoscopia Fiberscope Biopsy Endoscopes Part Fiberscopes Forceps Endoskopie Channel Forcep Gastroenterology ACMI Scope Gastro Endoscope Endoscopes Gastroscopes Biopsys Endoscopes Part Endoscopys Repairs Fiberscopes Endoscope Sales endoscope parts Endoscopy Repair We sell Flexible endoscope parts! We are dedicated to providing Quality Replacement Parts for Flexible Endoscopes Worldwide!
endoscope parts, Endoscopy Parts, We sell Flexible endoscope parts! We provide Quality Endoscopy Repairs and Replacement Parts for, Flexible Endoscopes Worldwide!